WinTech News
#communitycorner #upcomingevents #inthenews #commercialspotlight #modularconstruction #tradeshow #wintechfamily
Posted: May 2, 2022
The ESOP Ambassadors Committee
The ESOP Ambassadors Committee at WinTech recently coordinated a food drive to benefit the Monett Community Kitchen and Food Pantry. Several teams were formed to compete and find out which team could donate the most food in pounds. The first place team gathered 427 pounds of food items, and the second place team gathered 390 pounds! After counting the donated items from all teams, employee owners donated a grand total of 1,329 pounds of food items! Thank you to everyone who participated to support this community service organization!
Posted: February 18, 2022
WinTech Introduces Services Division
WinTech is pleased to introduce David DeSutter and Jeremy Massey as our newest team members in the Installation and Services Division. Jeremy has over 25 years' experience as a professional glazier in the commercial glazing industry, and David has over 30 years' experience as a Professional Engineer in the commercial glazing industry. The value proposition that this division brings to the business is professional installation services for not only WinTech products, but other glazing products which complete the building envelope to provide one stop service to our customer base. In addition, this division will offer professional in situ diagnostic (air and water infiltration), remediation and repair services for clients experiencing performance issues with the glazing products. This new division is yet another way WinTech continues to set ourselves apart and become the supplier of choice.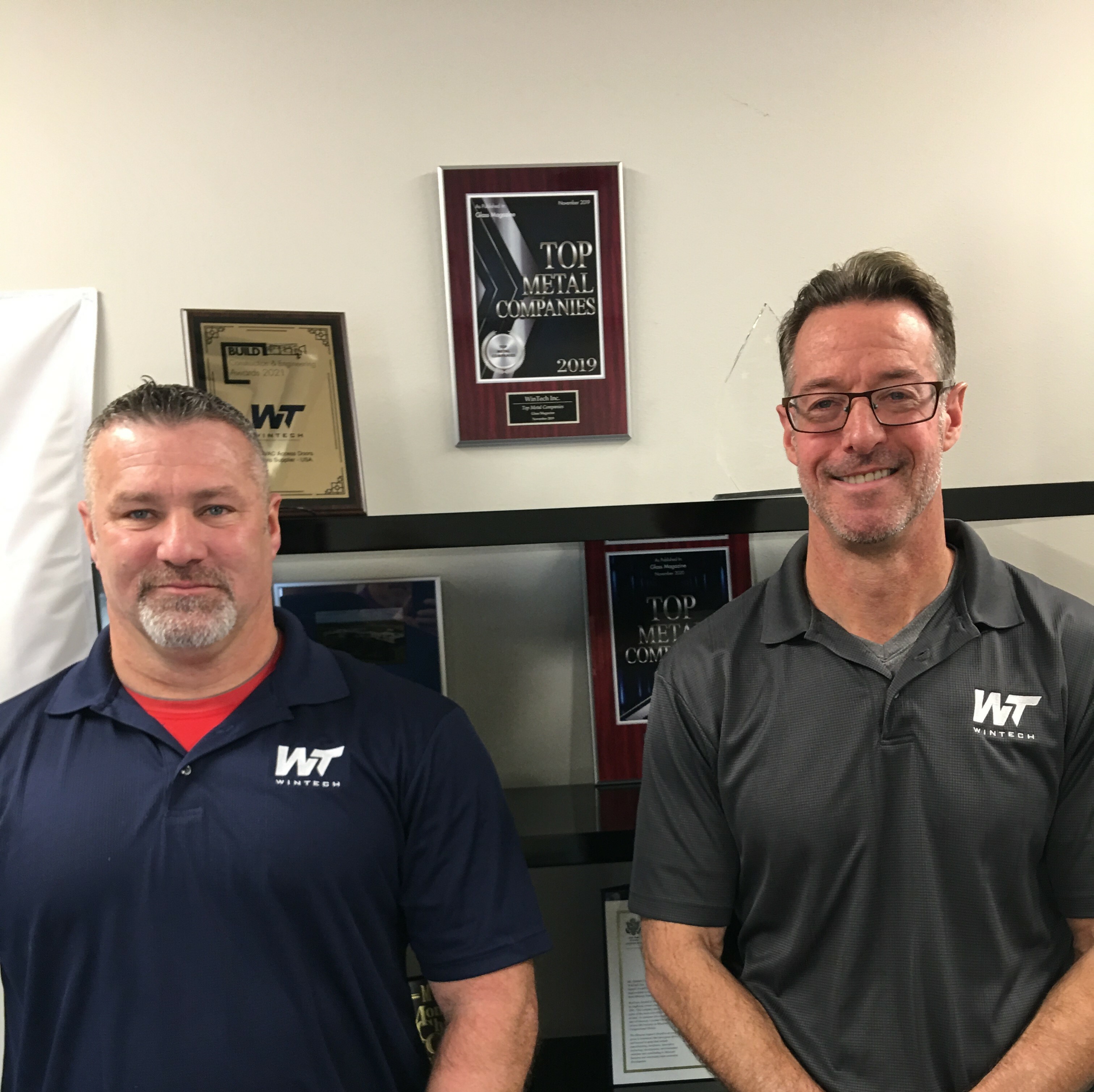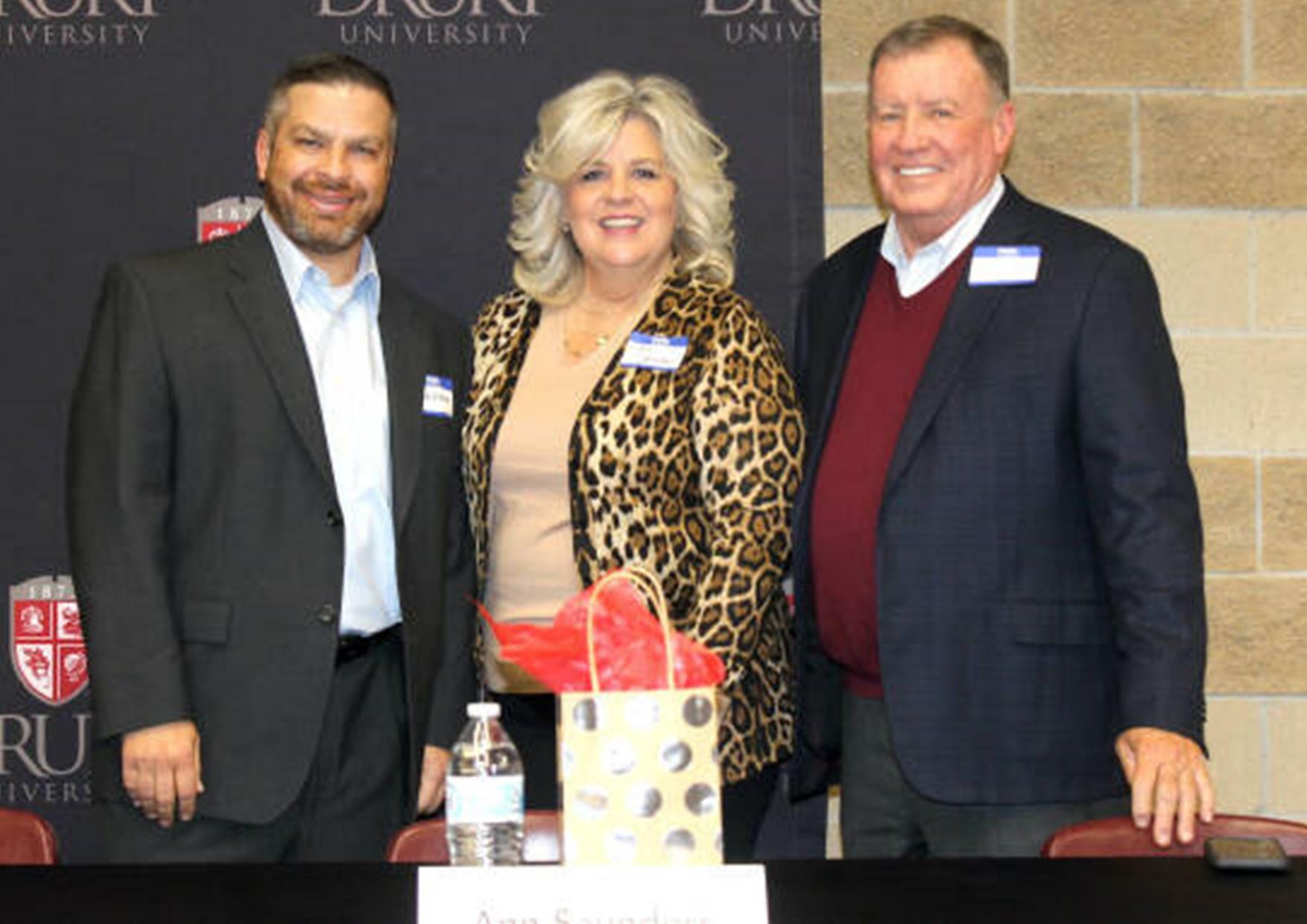 Posted: December 9, 2021
Drury Leadership Summit
WinTech president Jack Williams (pictured far left) was one of three people selected to speak at the 10th annual Drury Leadership Summit. Mr. Williams spoke about his thoughts on the traits of good leadership. WinTech is thankful for Jack's leadership and vision for our company and our community.
Posted: October 15, 2021
Best HVAC Access Door & Panel Supplier by BUILD Magazine!
Congratulations to #WinTech's Door & Panel team for being awarded the Best HVAC Access Door & Panel Supplier by BUILD Magazine!
This team has worked very hard all year to provide on-time shipments of high quality door & panel products to our valued partners.
Excellent team work!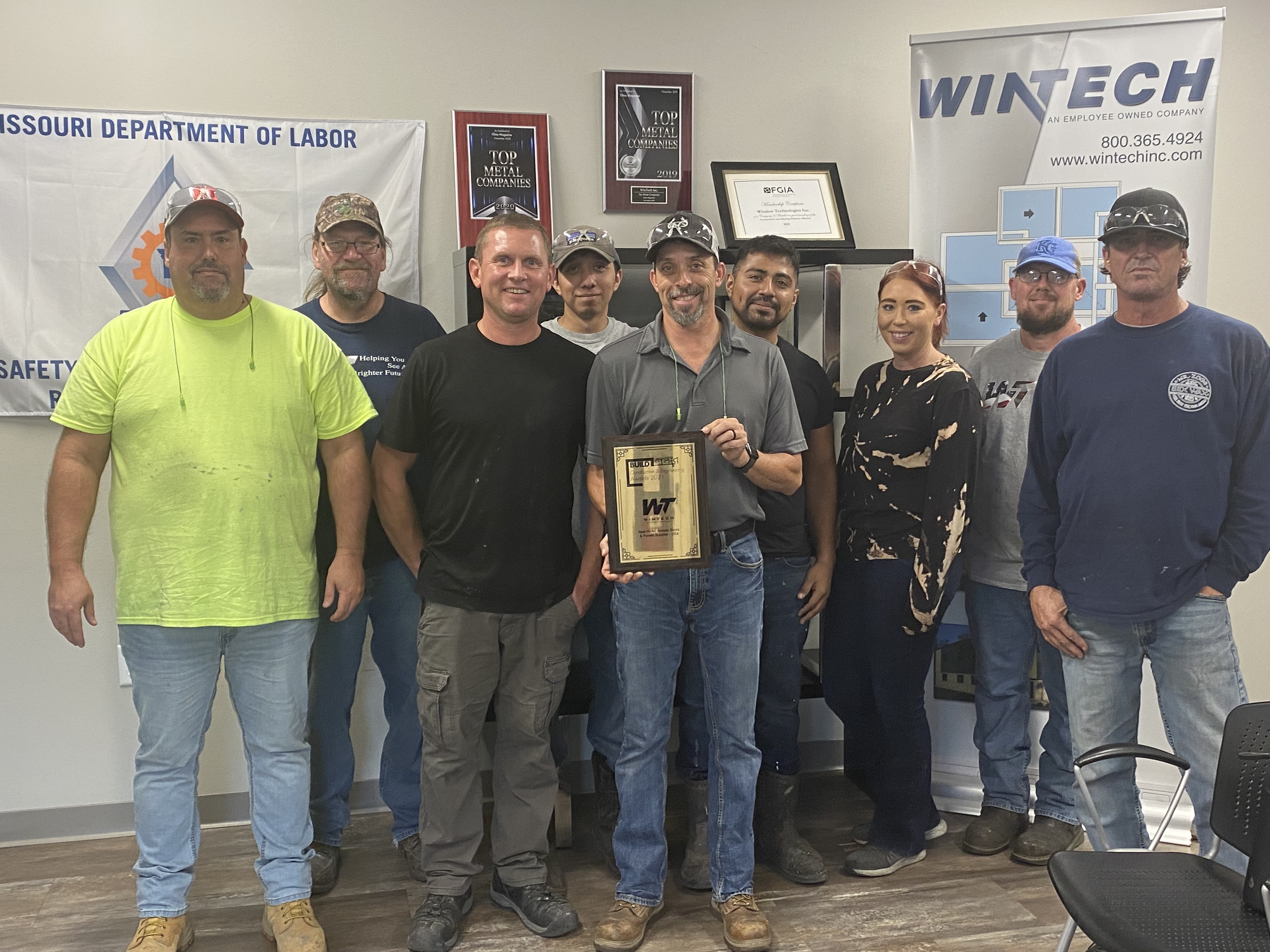 Posted: March 03, 2021
WinTech Introduces new Modular Installation Certification Program
WinTech will be introducing the Modular Installation Certification Program as a new service/support for modular factories throughout the U.S. This certification program includes robust, "hands on" product and installation training, additional consulting services for custom installation issues, and on-site audits resulting in a formal certification of the modular factory for the installation of WinTech products in a modular application. Recently, Chesney Beck, P.E., WinTech's Vice President of Sales & Engineering, appeared on the Inside Modular podcast to discuss the need for, and importance of, the certification program. The certification program will be introduced in the upcoming World of Modular 2021 (a virtual event) during the week of March 8, 2021.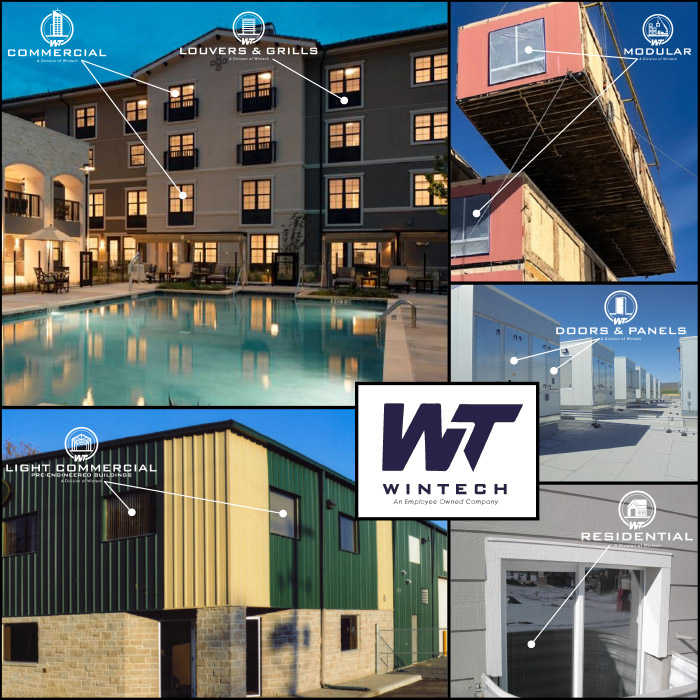 Posted: November 09, 2020
WinTech Introduces New Divisional Structure
As many of you may (or may not) know, WinTech manufactures many different products which are utilized within multiple construction related industries throughout the country (and beyond). In an effort to ensure proper organization as our product lines continue to grow, as well as, providing an internal structure that allows us to best serve our customers; WinTech is introducing the following corporate divisions (with associated new divisional logos!):
As always, feel free to reach out to using the following channels:
Please do not hesitate to reach out to us with any project needs, questions, or concerns using the following formats:
• Phone: 417-235-7821 (please request any of the Divisional Managers shown above)
• Website: www.wintechinc.com/
Posted: June 16th, 2020
Out with the Old, In with the New
WinTech is excited to announce the addition of the new 4 tier access door and panel table. Multiple pressing zones will allow for increased capacity, better efficiency and enhanced quality just to name a few.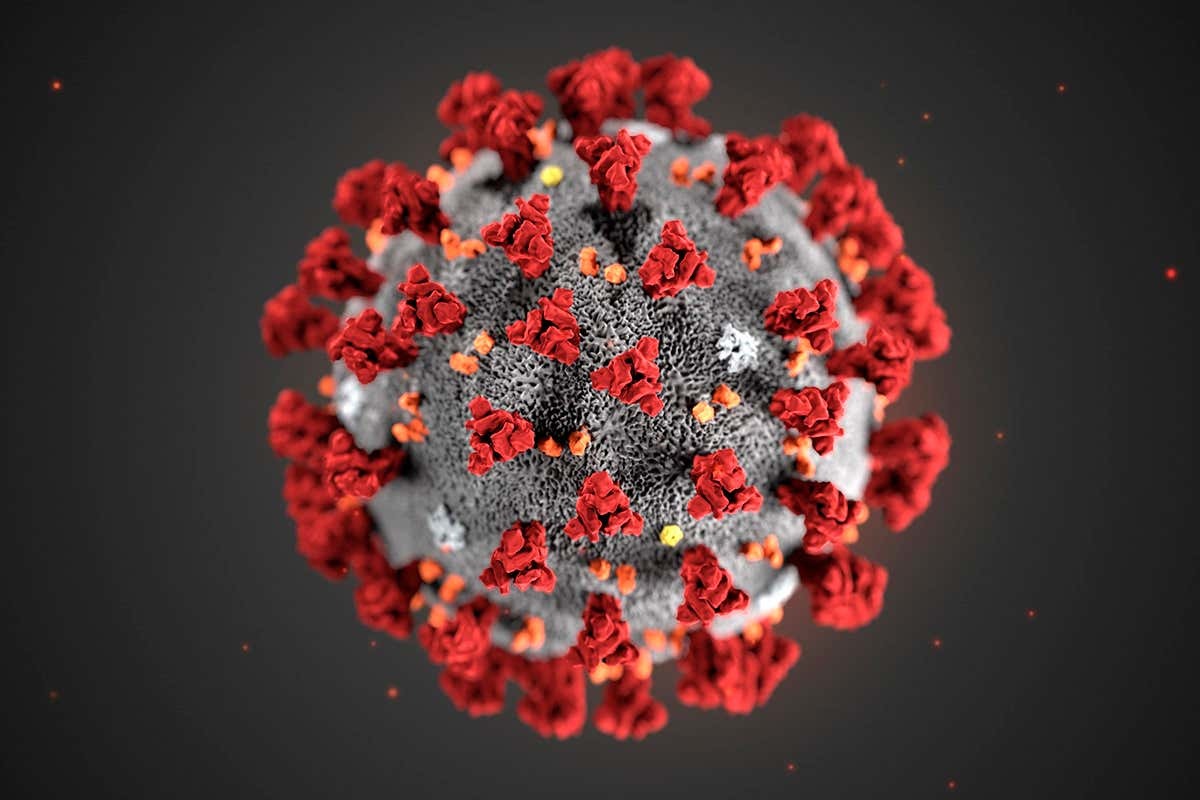 Posted: April 30, 2020
WinTech Business Partners
COVID 19 Update
I wanted to take a moment and provide a quick update concerning the preventive measures that WinTech continues to take in order to ensure we are able to provide seamless product delivery and services to our various business partners throughout the country.
As mentioned in previous communication, WinTech continually monitors the most up-to-date reports from the World Health Organization (WHO), Centers for Disease Control and Prevention (CDC) and local health officials. Additionally, we have implemented new guidelines to help inhibit the spread of this virus including changes to travel and visitor processes, cleaning practices, and supporting telework throughout the organization. The health and safety of our employee owners, their families, and our business partners continues to be our highest priority.
WinTech is fully functional and operating as an essential manufacturing facility; our lead times on our various product lines remain extremely competitive
Please do not hesitate to reach out to us with any project needs, questions, or concerns using the following formats:
• Phone: 417-235-7821
• Website: http://www.wintechinc.com/
• Facebook: https://www.facebook.com/WinTech-103817550988901
• LinkedIn: https://www.linkedin.com/in/wintech-inc-80926918b
It is our commitment to promptly communicate any changes or issues as they arise.
Here at WinTech, we are very appreciative of our various business partners – please continue to stay safe!
Respectfully,
Chesney Beck,
PE VP Sales & Engineering
Posted: March 30, 2020
WinTech Operations
COVID 19 Update
Just a quick update on WinTech operations during this COVID 19 Period: WinTech is operating at full capacity as an essential manufacturing facility providing products and services to our various partners.
If you have a project that requires commercial windows, metal & modular building windows, access doors & panels, or louvers we would be happy to provide quotes, assistance, etc. on your project.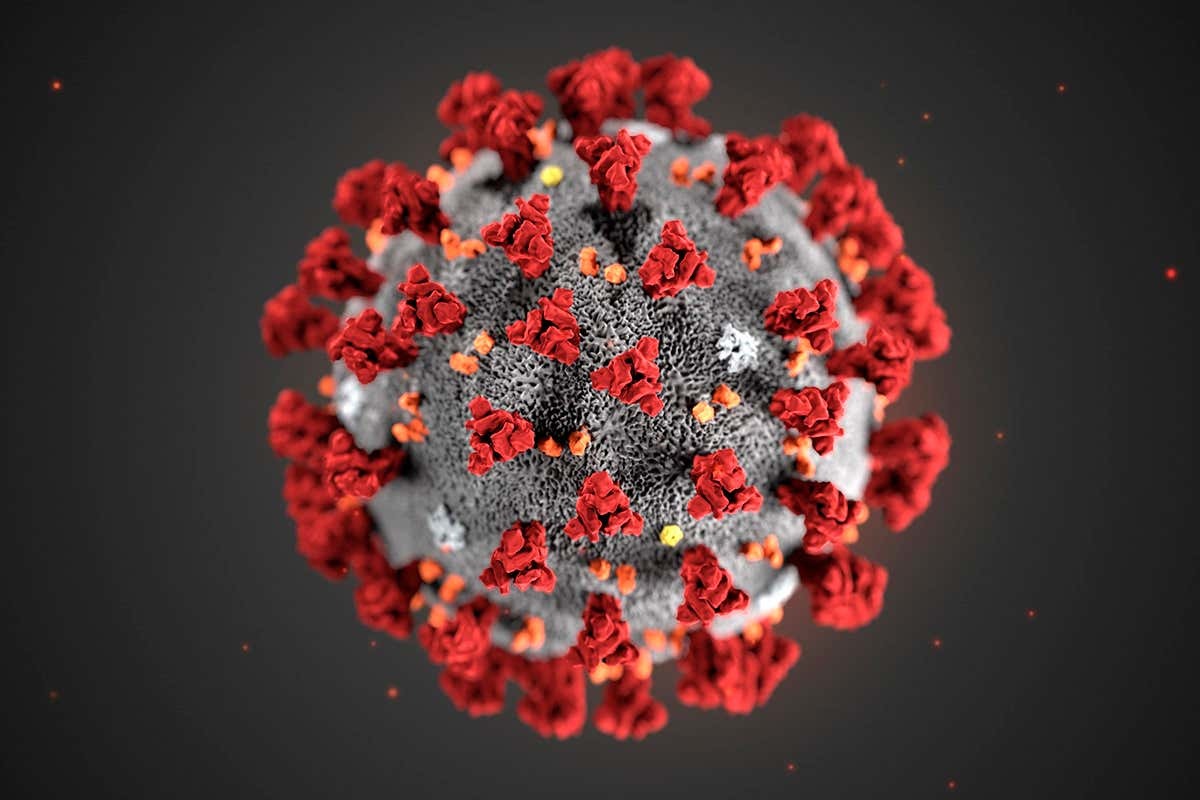 Posted: March 1, 2020
NEW! Impact Rated Windows
WinTech has completed another round of successful testing for impact-rated aluminum windows. Contact us today to see how we can help with your next project. #Hurricaneready #FPAapproved #safetogether
Posted: February 28, 2020
World of Modular
March 9-12th
WinTech will have a booth at this year's World of Modular in Orlando, FL. March 9-12. Stop by Booth #310 and visit with Product Manager Adam Verstraete to learn more about our complete line of standard and custom options for your next modular project. #modularconstruction #tradeshow #upcomingevents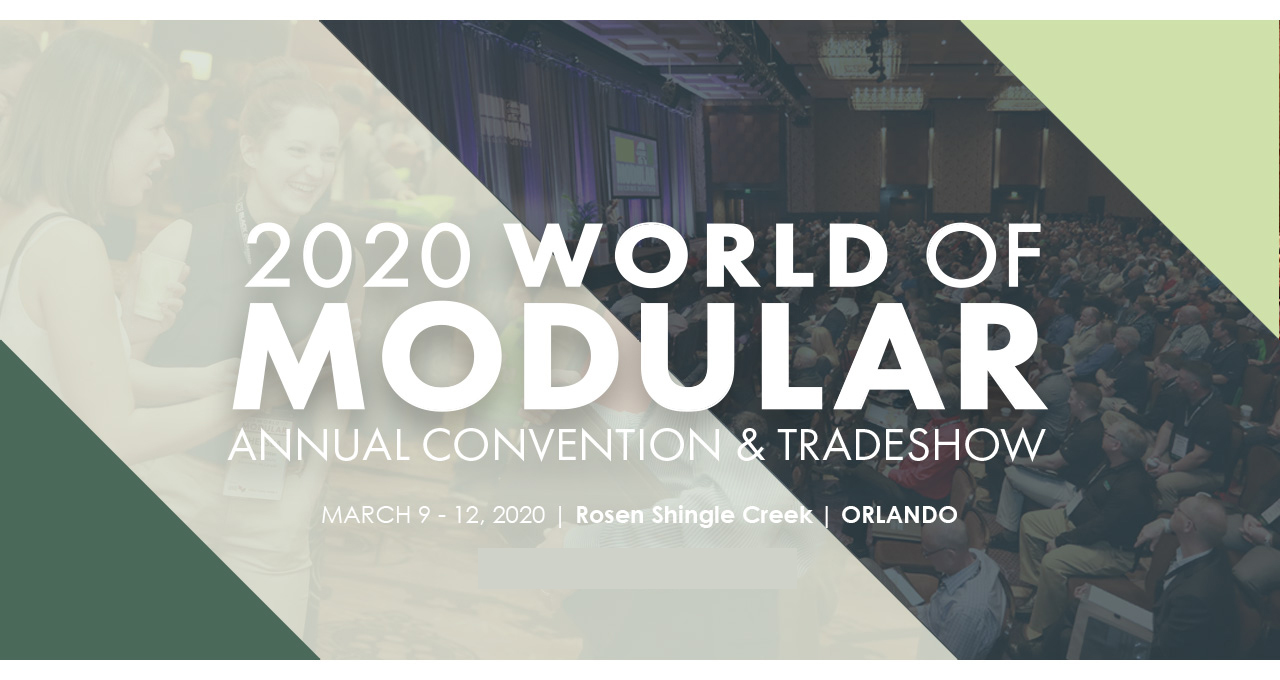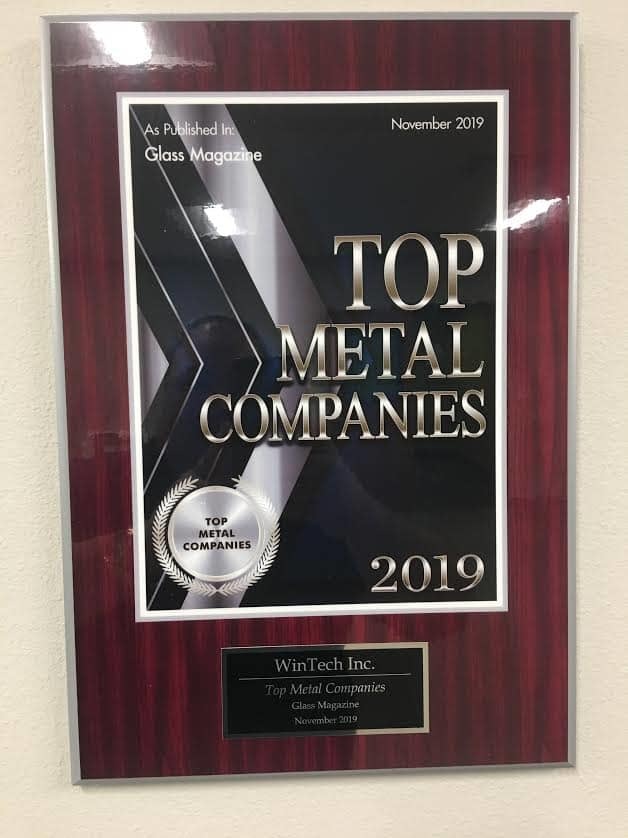 Posted: February 11, 2020
Top Metal Companies
of 2019 Award
We are excited to announce that WinTech has been recognized by Glass Magazine as one of the Top Metal Companies of 2019. #inthenews
Posted: February 3, 2020
AHR Expo Booth
Set up and ready for your visit. Stop by booth #6191 at this week's AHR Expo and let us assist you in finding the right product for your next job. #tradeshow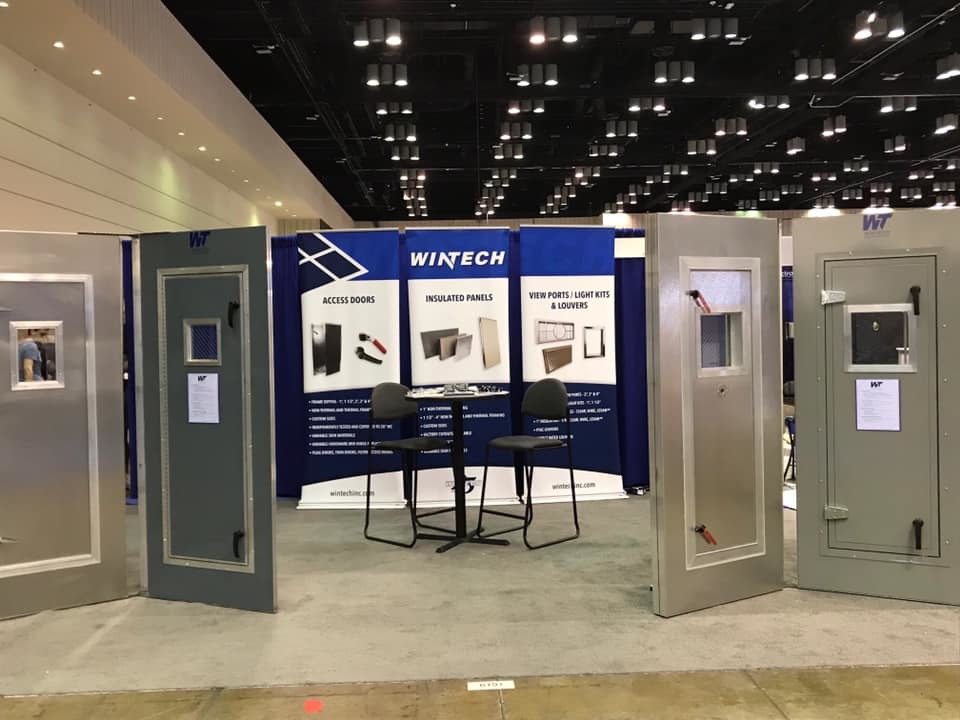 Posted: December 27, 2019
AHR Expo
Coming in February 2020, WinTech would like you to be our guest in our booth (Booth #6191) this year at the AHR Show in Orlando, FL. Contact us at hvacsales@wintechinc.com for details on how to receive a free pass. Hope to see you there. #upcomingevents #tradeshow
Posted: October 1, 2019
Commercial
Spotlight
Everything really is bigger in Texas including retirement living. Celebrating another successful assisted living project with WinTech 3200 series windows and H200 series PTAC louvers. #commercialspotlight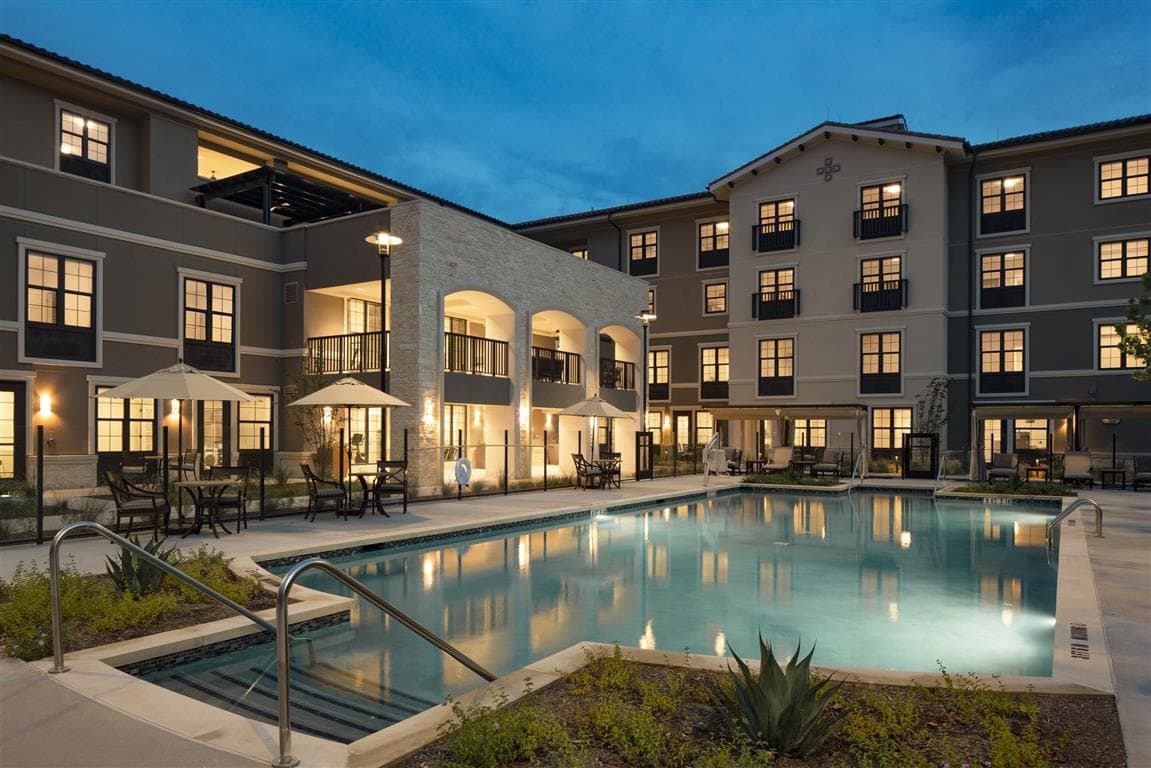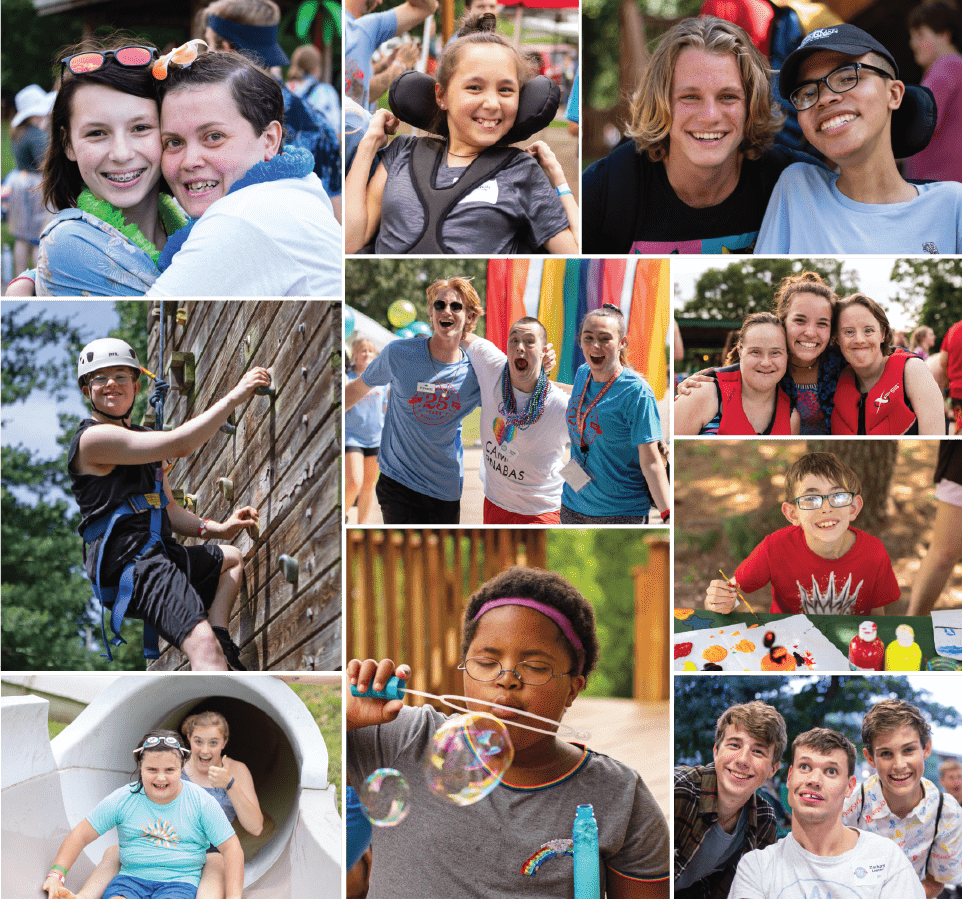 Posted: August 21, 2019
Camp Barnabas
Lunch Sponsor
Proud to partner with our friends at Camp Barnabas in helping provide 19,000 meals to campers #communitycorner
Posted: August 21, 2019
Habitat for Humanity
Proud to work with Habitat for Humanity on another community project. Thank you for your continued heart and involvement in the area. #communitycorner